Ban on intercity bus, rail and water transport of passengers
Fri, 03/20/2020 - 15:39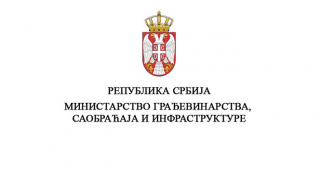 Government of the Republic of Serbia has issuedtoday a Decree amending the Decree on Emergency Measures, related to protection against the spread of infectious diseases, which introduces a ban on the inter-bus transportation of passengers by bus on the territory of the Republic of Serbia.
The new regulation also prohibits the operation of international and domestic rail passenger transport on the territory of the Republic of Serbia, as well as international and domestic passenger water transport.
The prohibition does not apply to transport for which, in accordance with the epidemiological situation, the authorization of the Minister responsible for transport has been obtained.
We urge all citizens to show responsibility and solidarity in the state of emergency and to stay in their homes, thus contributing to reducing the spread of COVID-19.