Mihajlovic: Completing Corridor 10 is a generational success, but there is no stopping!
Mon, 11-18-2019 - 09:05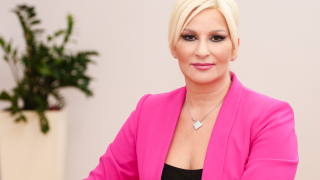 Deputy Prime Minister and Minister of Construction, Transport and Infrastructure, prof. Zorana Mihajlovic PhD, said in an interview with Serbian Telegraph that Serbia has been waiting for Corridor 10 to be completed since 1970, when the first kilometer of the Belgrade highway was built.
And we completed it, this President, Aleksandar Vucic, this Government of Serbia, the ministry I run, "Corridors of Serbia" and all our workers without whom we would not have made it! Completing this project is a generational success! This is not an ordinary path, because by Corridor 10 Serbia is inextricably linked to Europe. With the completion of this highway, Serbia is an unavoidable point and what Cvijic defined as "a house in the middle of the road". This highway represents an organic potential for further economic development and an opportunity to make money and return investment, as we expect 60 million vehicles to pass by this year, double the number from five years ago. With the completion of Corridor 10, we have shown ourselves and others that we are ready and capable of greatest works," Mihajlovic said for today's issue of Serbian Telegraph.
She said that besides this project, highway Milos the Great, from Obrenovac to Cacak, was completed, and that more than 10 billion euros would be invested in infrastructure in the coming years.
"No stopping! By the end of the year, we are finishing the highway from Surcin to Obrenovac, bringing Milos the Great five minutes from Belgrade. We are also completing the new bridge over Sava River near Ostruznica and the Epsilon fork, or bypass around Subotica. We are starting construction of five new motorways: Moravian corridor from Cacak via Kraljevo to Krusevac, from Nis via Plocnik to Merdare; road from Cacak to Pozega.

We will work on rebuilding regional and local roads because not all people live along highways. We want every city and every village to have good roads, because it is a prerequisite for people to stay," Mihajlovic points out.