Mihajlović congratulated Christmas
Mon, 01-07-2019 - 09:46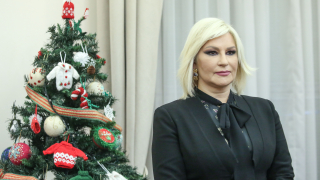 Deputy Prime Minister prof. Zorana Mihajlovic PhD congratulated Christian believers, Serbian patriarch Mr. Irinej, the bishops and clergy of the Serbian Orthodox Church Christmas Day and the forthcoming Christmas, wishing them good health, peace and prosperity.
"Your Holiness and Respected Citizens,
I give you hearty congratulations on one of the greatest Christian holidays - the day of Christ's birth.
May this Holy day bring us peace and well-being, good health and joy.
In order to take the challenging time before us with dignity, nurturing the community of love and mutual respect, following the Christian values of peace and forgiveness, for only this way we can live as human beings, I salute you with the most beautiful words:
Peace to God, Christ is born! ", said Mihajlovic.