Mihajlovic congratulated Easter to Christian Orthodox believers
Fri, 04-26-2019 - 10:41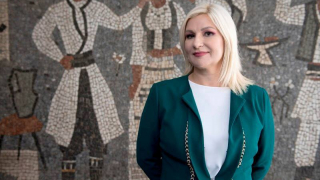 Deputy Prime Minister and Minister of Construction, Transport and Infrastructure, prof. Zorana Mihajlovic PhD., congratulated Easter to the Patriarch of the Serbian Orthodox Church, Irinej, the priesthood of the Serbian Orthodox Church and all the citizens of Serbia who celebrate the greatest Christian holiday according to Julian calendar.
"Let the holiday of Christ's resurrection bring into the homes of those who celebrate it - health, love and joy, and let it remind us, as a society, of the importance of solidarity, communion and all values ​​that we inherit as people and country, and on which Christian civilization is based.
Let Easter, as the greatest Christian holiday, give peace and prosperity to all.
Happy Easter!"