Mihajlovic: Drive carefully, save your life!
Tue, 08-13-2019 - 07:54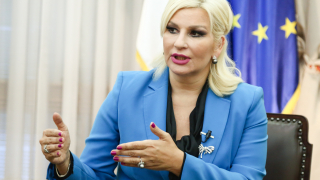 Deputy Prime Minister and Minister of Construction, Transport and Infrastructure, prof. Zoran Mihajlovic PhD, today appealed to all the drivers to drive carefully and obey all regulations in order to preserve the life and health of themselves and their family and all other road users.

"Nothing is more valuable than life, and we are witnessing how many lives have been lost in the past days simply because someone did not obey traffic regulations and did not take sufficient care of traffic safety. I appeal once again to all drivers to behave responsibly, to obey the regulations and to drive carefully, because even a moment of inattention can irreversibly change or take away one's life, "says Mihajlovic.

"The country will continue to invest in infrastructure so that we can have better and safer roads, but no road can be safe enough if each of us does not act responsibly and do what we can to prevent road accidents," she adds.