Mihajlovic: First freight railway line established between China and Serbia
Mon, 09-30-2019 - 08:28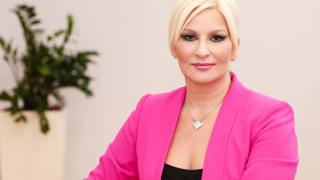 Deputy Prime Minister and Minister of Construction, Transport and Infrastructure, prof. Zorana Mihajlovic PhD, stated that the first railway line between Serbia and China was established.

"The first freight train departed Tuesday from the Chinese city of Jinan in the Shangdong province for Serbia. This composition contains equipment used by Chinese companies CRBC and CCCC to build a high-speed railway line from Belgrade to Budapest. This has provided Serbia with a rail freight line with China," said Mihajlovic.
The distance between Jinan and Belgrade is about 10,500 kilometers and the ride will take 25 days. The train passes through China, Kazakhstan, Russia, Ukraine, Slovakia and Hungary, from where it comes to Serbia.

"The opening of this rail freight railway line between China and Serbia creates opportunities for all businessmen from Serbia, as well as the region, to be able to export their goods to the Chinese market, as well as to import necessary goods from China, because rail transportation is much more cost effective than air and water transport," Mihajlovic said.

Rail is one of the central traffic modes of China's Global "Belt and Road" Initiative, and high-speed railway line from Belgrade to Budapest as an integral part of this project.