Mihajlovic: I expect an even stronger Coordination Body for Gender Equality
Tue, 10-22-2019 - 09:17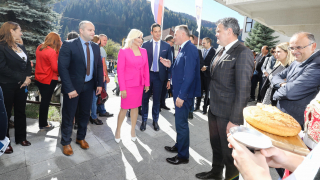 "I expect the new law on gender equality to be adopted soon and the Coordination Body, recognized worldwide, to be further strengthened," said Deputy Prime Minister of Serbia and President of the Coordination Body for Gender Equality in Nova Varos today, prof. Zorana Mihajlovic PhD.

When asked by a journalist when the new law would be adopted, she pointed out that the gender equality law was being drafted long ago and is now under the responsibility of the Ministry of Labor, and that she expects it to happen soon and, depending on it, would be long overdue.
"I will remind that the decision to establish a Coordination Body for Gender Equality was signed by then Prime Minister, Aleksandar Vucic. Since its inception, we have been intensively working with international organizations and introducing many EU standards, although we are not yet part of the European Union. Therefore, I expect the Coordination Body to be further strengthened by the new law," she said.
Mihajlovic attended the opening of the Office for Gender Equality in Nova Varos today and praised the efforts of the municipality in this area.

"Nova Varos is one of the few municipalities that has moved forward in gender equality. They have a council and a gender team, they have set a budget for this field, introduced GRB and signed European Charter for Gender Equality. And of the seven directors of public companies, five are women," she said.