Mihajlovic: Investing in environment and environmentally friendly infrastructure is the key to economic recovery
Mon, 05/11/2020 - 12:44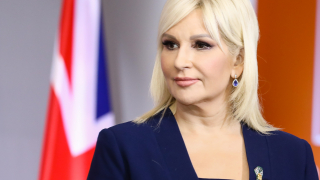 "Construction and large infrastructure projects in Serbia did not stop at any time during the crisis due to corona virus. That will help us a lot when we talk about the gross domestic product and economic growth of the country, " said today Deputy Prime Minister of the Government of Serbia and Minister of Construction, Transport and Infrastructure, Prof. Zorana Mihajlovic PhD.

Deputy Prime Minister pointed out that all countries in the world are suffering the consequences of corona virus pandemic and that, according to all estimates, this is the biggest economic crisis.

"On the other hand, there is a drop in all greenhouse gases, and carbon dioxide emissions have fallen by 8 to 10 %, and today many countries around the world are looking at how to invest in the environment and renewable energy sources, because that will boost the economy." Ecological infrastructure is becoming more and more topical, and that is the key to the recovery of the economy," she said.

Mihajlovic added that 520 kilometers of new highways are being worked on in Serbia, and that due to the readiness of the projects and a stable budget, there were no delays at any time.

"Even during the greatest crisis, we had 2,500 to 3,000 workers on construction sites, now there are more than 4,000. All major projects are being done, from Morava Corridor, highways from Preljina to Pozega and Sremska Raca to Kuzmin, to high-speed railway line from Belgrade to Budapest. "Our goal is to network Serbia with roads and connect our cities" she said.

Mihajlovic also said that in March and April this year, 4.8 million cars passed through Corridor 10 and highway "Milos the Great", which is four million less than last year.