Mihajlovic: "Little Schengen" for better and higher quality of life for our citizens
Fri, 11-15-2019 - 11:22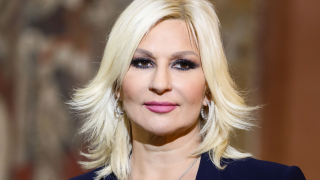 "Little Schengen" is an excellent initiative that means economic integration and a better life for our citizens, which I believe is in the interest of all countries in the region," said Deputy Prime Minister and Minister of Construction, Transport and Infrastructure, prof. Zorana Mihajlovic PhD.
 
When she was in the morning program on TV Happy, Mihajlovic pointed out that "Little Schengen" is a matter of economy and that it is in Serbia's interest to be more competitive, to ensure faster flow at border crossings and that citizens can cross to other countries with an ID card.
"It is important to ensure faster flow of people and goods, which is good for our economic development and economic competitiveness. Our goal is for people to live better with a better quality, to have a higher standard of living and to stay in this area," she said.

Mihajlovic added that long waits at border crossings are a big problem, and that this is especially pronounced with the countries that are members of the European Union and that Serbia will do everything in its power to make customs and police more efficient and faster, however, other countries are a problem.