Mihajlovic: More than 20,000 trucks with goods passed through Serbia to supply citizens of our country and the region
Mon, 03-23-2020 - 15:28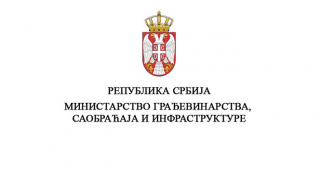 Freight traffic on the territory of the Republic of Serbia during the state of emergency and restricted movement due to the spread of COVID-19 virus works without major problems, said Deputy Prime Minister and Minister of Construction, Transport and Infrastructure, prof. Zorana Mihajlovic PhD.
"Since March 15th, when the state of emergency was introduced, as of yesterday, 20,802 trucks entered Serbia, of which 9,529 were trucks to supply our country and 11,273 were in transit. 2,119 trucks have entered, of which 952 have entered our country and 1,167 have continued their journey through transit, supplying the citizens of Serbia and the region with all the necessary goods," Mihajlovic said.
Deputy Prime Minister added that she was in constant communication with the line ministries in the surrounding countries and beyond, so that the transport and supply of citizens would be smooth.
Truck drivers are exempted from the restraining order and go through all control measures. Domestic drivers arrive at their destination and then report to the sanitary inspectors and remain in isolation until the next trip. When it comes to trucks in transit, they must leave the territory of Serbia within 12 hours of entering the country.