Mihajlovic: Nothing is more valuable than life, drive carefully and obey the regulations
Fri, 11/29/2019 - 15:25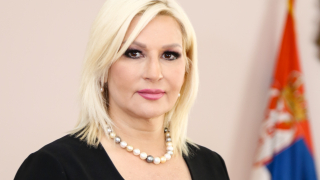 Deputy Prime Minister and Minister of Construction, Transport and Infrastructure urged all drivers to drive safely, because even the slightest moment of inattention can have tragic consequences and irreversibly endanger human lives, be it drivers, co-drivers or passengers.

"People's lives and their safety in traffic are the main reasons why as a country we invest so much in building highways and rebuilding regional roads. However, traffic safety is not only a safe road, but also a safe vehicle and drivers, which is why it is important for everyone to take maximum care, first and foremost, about their behavior in traffic, " Mihajlovic said on today's severe car accident that happened on Belgrade-Nis highway.

"Drivers, always put life and health first, obey all regulations and traffic signs and do not travel if you feel you are unfit to drive. We build motorways to be safer, but it is also necessary for each of us to show responsibility towards ourselves and others, " Mihajlovic said.