Mihajlovic on the occasion of World Pilot Day: Thank you for being with your country in the most difficult times
Mon, 04-27-2020 - 18:57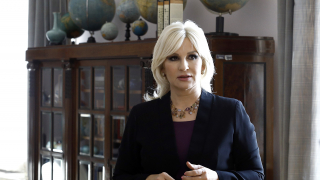 Deputy Prime Minister and Minister of Construction, Transport and Infrastructure, prof. Zorana Mihajlovic PhD, congratulated all pilots today on World Pilot Day, which is celebrated on April 26th.
Mihajlovic said that pilots are also heroes of this time and especially emphasized their significant role and contribution they made during the COVID-19 virus pandemic.
"In the forefront of the fight against corna virus pandemic is the special contribution of all pilots of the world. Many thanks and congratulations to the brave Air Serbia pilots who, in extremely complex conditions and difficult circumstances, spent many days and nights on long lines, bringing the much needed medical help, and thus being the main support for health care workers in the fight for their lives and people's health," Mihajlovic said.
Deputy Prime Minister also reminded that pilots have played a significant role in numerous humanitarian flights, to which more than 13,000 of our citizens have been returned to Serbia since the state of emergency.
"In challenging and difficult times, such as this time of global pandemic of the corona virus, it is important that we show solidarity, responsibility and concern for one another. The pilots of our national airline are an example of that, and thank you to them for being at the height of the task at all times, fighting for the good of their country," Mihajlovic added.