Mihajlovic: Public health is number one priority, the state is responsibly approaching the crisis
Fri, 03/13/2020 - 15:15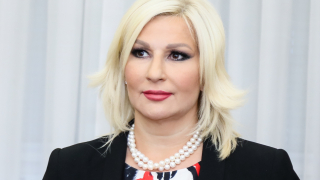 "In the times we are in, it is important that we listen to doctors and professionals and be responsible and in solidarity. Like the rest of the world, Serbia is fighting in two directions - to preserve public health as the number one priority, and at the same time to make projections and economic packages to preserve the economy, "said Deputy Prime Minister and Minister of Construction, Transport and Infrastructure, prof. Zorana Mihajlovic PhD.

She pointed out that the projects are being implemented in infrastructure, that there are enough workers and that the equipment from China is slowly arriving.

"For now, delays in implementation are from 20 to a month, which is very small compared to the value of capital investments. We keep pace, we are working on the construction of Morava Corridor, Belgrade-Budapest expressway, bypass around Belgrade, as well as the construction of the highway from Preljina to Pozega. We work with the world's best companies, by the highest standards, from Bechtel, through Russian Railways, to Chinese and Azerbaijani companies, all of which have a serious portfolio, measured in billions of euros," she said.

Deputy Prime Minister Mihajlovic said that Serbia, although a small country, has a responsible and serious Government and President, who do not say that the crisis will do us any good, but are committed to mitigating the consequences.

"Unlike in 2008, when those who led the country at that time did not have a plan for how to deal with the crisis, from Tadic, Jeremic, Djilas, we have been working for some time, on two tracks, to deal with the problem. The advantage is that Serbia has not entered crisis after crisis, because we have a stable budget and we have recorded a natural trend of GDP growth. Still, this is a global crisis, our country is part of it and it is certain that we will all feel it, "she said.

Mihajlovic pointed out that this is also felt in the transport sector, and that the number of passengers at Nikola Tesla and Konstantin Veliki airports is halved compared to the same period last year, and that there is less international transport and vehicles in transit.