Mihajlovic: Roads are passable, there is no delay in the transportation of goods
Wed, 03-25-2020 - 09:06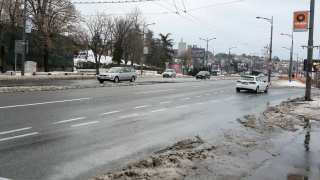 Deputy Prime Minister and Minister of Construction, Transport and Infrastructure, prof. Zorana Mihajlovic PhD, said today that all highways and other roads in Serbia are passable, and that there are no delays in the transportation of goods.

"Transport is vital not only for our country, but for all other countries besides us. Both Corridor 10 and Milos the Great highway are passable. By 10am today, 22,000 trucks have entered the territory of Serbia, 11,000 of which are for the needs of our country and citizens, and another 11,000 are in transit, "she said.

Mihajlovic emphasized that the system works and that PE "Roads of Serbia" and all other companies engaged in maintaining the road network do their job.

"We know who is doing what they are doing and doing their part properly. I believe that there will be no delays in the transportation of goods and supplies for both our citizens and countries in the region," she concluded.