Mihajlovic on taxi drivers protest: Citizens suffer from blockages, all carriers have to obey the law
Mon, 09-30-2019 - 13:16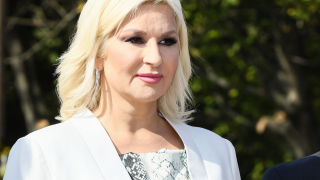 "No protest and blockade of the city are good for our citizens, because they threaten their rights and they suffer as a result. Citizens are not to blame for what taxi drivers are looking for, nor is it the solution to the problem, "said Deputy Prime Minister and Minister of Construction, Transport and Infrastructure, prof. Zorana Mihajlovic PhD.

She answered journalists' question saying that the working group had defined the amendments to the Law on Road Transport of Passengers, that the proposal was adopted by the Government and Parliament, and then signed by the President of the Republic.

"The law clearly stipulates who can carry passengers and what conditions they must meet. The law must be implemented and not enforced by the Ministry of Transport, but by local governments, police and communal police. As the resor minister, I appeal once again to investors, shareholders, financial partners and all business organizations that support passenger transport companies contrary to the Road Transport Act, to regulate the businesses of these companies and to operate under the law. There is no other solution but compliance with the law in force," she said.