Mihajlovic: Thank you to Tasyapi for donating medical equipment
Thu, 04-02-2020 - 08:08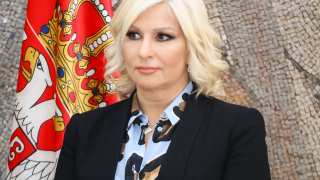 Deputy Prime Minister and Minister of Construction, Transport and Infrastructure prof. Zorana Mihajlovic PhD, thanked Turkish company "Tasyapi" for donating the medical equipment they provided for KBC "Dr Dragisa Misovic".

"At a time when our country, as well as the entire world, is battling with a serious problem in order to combat the continued spread of the corona virus, the assistance and support of our partners is of utmost importance.

Tasyapi Company is implementing some of the priority projects in the field of road infrastructure, such as construction of the highway from Sremska Raca to Kuzmin and reconstruction of Novi Pazar-Tutin road.

This gesture also points to the good relations between our two countries and presidents Aleksandar Vucic and Tajip Erdogan," Mihajlovic said.

Tasyapi donated medical equipment to KBC "Dr Dragisa Misovic", including: 25 hospital intensive care beds, 5 medical and 1 surgical aspirator, mattresses, linens, medical clothing and footwear.