Mihajlovic: We are signing an important road transport Agreement in London
Wed, 02/06/2019 - 11:34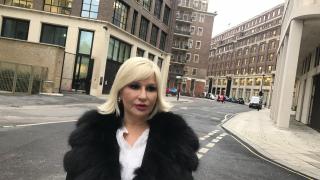 Deputy Prime Minister and Minister of Construction, Transport and Infrastructure, prof. Zorana Mihajlovic PhD, is staying in UK for an official visit, where she will sign the Road Transport Agreement tomorrow with Jesse Norman, the British Minister of Transport, and will also meet with Minister for Europe, Sir Alan Duncan.
"The most important news is that we will sign a bilateral agreement on the complete liberalization of freight road transport. This is helping Serbian carriers, because in the future, all transportation will be carried out without permits, which until now was a great difficulty, "Mihajlovic said.
 

The Deputy Prime Minister will also meet with the British Minister for Europe, Sir Alan Duncan, who is in charge of the Western Balkans.
"We will have a meeting in Foreign Office about something that is especially important for Serbia - connecting the region, the so-called connectivity agenda. Without regional connection there is no development, " she said.
 
Mihajlovic will also visit the infrastructural sight of the subway in London. 
"It's the largest infrastructure site in the UK and the project is worth, believe it or not, 15 billion pounds. It's about the value of all the investments that Serbia is implementing throughout its territory. My associates and I will have the opportunity to see how everything is organized here and to apply some of it to Serbia, "Mihajlovic said.
The Deputy Prime Minister will hold a meeting with representatives of Behtel on Thursday, with who a Memorandum of Understanding and Cooperation on the construction of the Moravian Corridor was signed in October last year.

 
"Serbia will build the Moravian corridor, from Pojat to Preljina, because we want to build the Sumadija region. With Behtel, we continue talks on project-technical documentation, as well as on project financing conditions, "she said.