Mihajlovic: We have corrected a great injustice, about 30,000 citizens can now register in the cadastre as apartment owners
Mon, 06-22-2020 - 11:19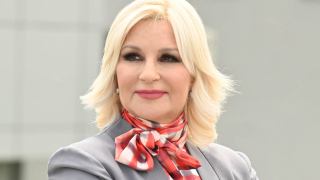 Ministry of Construction, Traffic and Infrastructure and the Republic Geodetic Authority (RGZ) corrected one of the great injustices and enabled more than 30,000 citizens of Serbia to register their property in the real estate cadastre.

"Finally, all citizens who once bought apartments from housing cooperatives, but did not register the right of ownership over their real estate, will now, based on the opinion of the Ministry and the Law on State Survey and Cadastre, be able to register their apartments in the real estate cadastre and RGZ estimates that there are about 10,000 apartments in Serbia that will finally be able to be registered in the cadastre in this way," said Serbian Deputy Prime Minister and Minister of Construction, Transport and Infrastructure, prof. Zorana Mihajlovic phD.

She points out that this has corrected one of the great injustices towards apartment owners who bought them from housing cooperatives, because there were many cases where some owners could and some could not register property in the cadastre in the same building, depending on the basis of acquisition. A special provision on the registration of property rights applied exclusively to apartments acquired from redemption, but not to apartments purchased from housing cooperatives.

"With this decision, we will not only help more than 30,000 of our citizens, but also increase legal security in real estate transactions and consistently apply the principle of trust in the public real estate register," Mihajlovic points out.