Mihajlovic: We should talk about workers' rights every day and not just on May 1st
Wed, 05-01-2019 - 10:43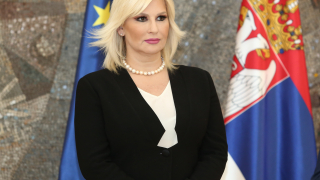 "There is no development of Serbia without good, trained, high-quality and well-paid workers, as there is no big infrastructure project without top engineers and top employees," says Deputy Prime Minister prof. Zorana Mihajlovic PhD., on the occasion of the Labor Day on May 1st.
She pointed out that Labor Day should not be the only day when we should remember labor rights.
"All employers and the state should work to improve labor rights all 365 days a year. As workers, primarily for their own sake, need to constantly improve and increase their efficiency, "Mihajlovic said.
"We are all workers, we are all on the same task and we have the same goal - that Serbia becomes a better place to live. Happy Labor Day to all," said Mihajlovic.