Recommendation to investors to maintain certain level of works on construction sites and to provide protection to all workers
Sun, 03-22-2020 - 15:23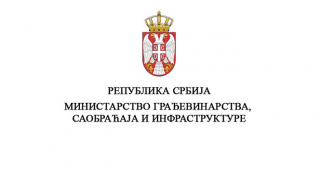 Deputy Prime Minister and Minister of Construction, Transport and Infrastructure prof. Zorana Mihajlovic Phd, made a recommendation to all investors, both in the Ministry's department and to private investors, on the way how activities should be carried out at the state of emergency and coronavirus epidemic.
It is recommended that all investors do their best to maintain the level of activity on construction sites in the implementation of infrastructure projects, construction and rehabilitation and reconstruction of roads, railways, in the field of housing, utilities and other activities.
All investors have an obligation to provide workers with all necessary protection against corona virus, in accordance with the decisions made by the Government of the Republic of Serbia.
During the state of emergency, Ministry will also have regular communication with all investors on the largest infrastructure projects in the country so that we can successfully go through this difficult time together.