Serbia received 44.4 million euros for infrastructure projects
Fri, 01/11/2019 - 13:52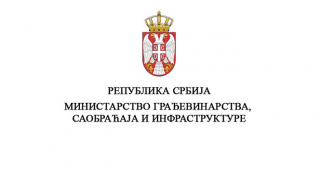 The Western Balkans Investment Framework (WBIF) awarded Serbia with a total of 44.4 million euros of grant funding for the implementation of projects in transport sector. The largest part of the money refers to an investment grant for the construction of the first section of the Niš-Merdare-Pristina highway, from Niš to Pločnik, for which 40.6 million euros has been allocated.

 
The total value of the construction of the section Niš-Pločnik, 33 kilometers long, amounts to 212 million euros, and besides the WBIF grant, the money for this project will be provided from a loan from the European Investment Bank (EIB) and the European Bank for Reconstruction and Development (EBRD).
In addition to the grant for the project for the construction of the Niš-Pločnik highway, WBIF has also allocated 3.8 million euros for the development of technical documentation for water and railroad projects, including the reconstruction of the Belgrade-Zagreb railroad in the territory of Serbia.

 
For the sections Belgrade-Šid-state border, Stara Pazova-Golubinci-Sid and Indjija-Golubinci, a total of 3 million euros is intended for the preparation of a feasibility study, a preliminary project and a strategic environmental impact assessment.
 

In addition, 800,000 euros will be invested in the development of a preliminary feasibility study and a conceptual solution for the construction of the port of Belgrade, on the European corridor Rhine-Danube.