Corridor 11 - Surcin- Obrenovac
Sun, 04-28-2019 - 12:39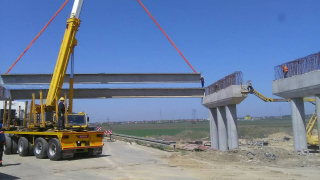 The significance of this project is that it creates a direct connection between Corridor 11 and Corridor 10, and on one hand, towards Hungary through Novi Sad and Horgos, and on the other hand towards Croatia. It also provides easy connection between the city of Belgrade and the Corridor 11.
Financier: Government of Serbia, represented by the Ministry of Construction, Transportation and infrastructure
Investor: PE "Roads of Serbia"
Contractor: "China Communications Construction Company Ltd".
Contract value: $ 233,669,280
Length of the section: 17.6 kilometers
Financing: loan from Chinese Export-Import Bank (Eksim Bank) 85% and from the budget of the Republic of Serbia 15%
Date of commencement of works: 05. 05. 2017.
Duration of works: 32 months
Planned deadline: 05.01.2020.
Financial realization: 66.23%
Physical realization: 68.48%
On the basis of works performed in the previous period, the Contractor monitors the dynamic plan, so the deadline for the completion of the works is sustainable and there is no indication that the Contractor will exceed it.
On the main bridge, console segments on the bearing column in Sava are placed. At the access bridge from the turning point, the Contractor performed armature weighing and injection of the span between the pillars and moving the slip MSS formwork into the adjacent field. On the access bridge from Surcin side, the Contractor has put the concrete on the last range.
On smaller bridges (overheads), the contractor has concreted the headgear, the middle and the coastal pillars, mounted the reinforcement and paved the bed beams, paved the main preloaded mounting racks and mounted the carriers. Between the lying beams he mounted a scaffold for the formwork and concreting of the main supports, as well as for the concreting of the pavement.
Works on the construction of tubular gaps were made on the route, as well as the construction of a bed of crushed stone aggregates and the construction of sand dump (built in 442,798.77 m3 of sand in 2019, in April 2019 m3 m3 81,632.73).