Construction of sector B bypass around Belgrade (sections B4, B5 and B6)
Wed, 04-03-2019 - 09:02
Project carrier:
Ministry of construction, transport and infrastructure

PE "Roads of Serbia"
Project title:
Construction of sector B bypass around Belgrade (sections B4, B5 and B6)
Investor:
PE "Roads of Serbia" and "Corridors of Serbia" l.l.c.
Designer:
Institute for Roads l.l.c.
Strategic and legal basis:
Spatial plan of the Republic of Serbia until 2020.
General plan of the city of Belgrade until 2021.
The significance of the project:
Belgrade is located on road and rail Corridor X and water corridor VII, it has problems with transit traffic, especially freight, and especially with the transport of dangerous and environmentally harmful substances. For the transit road traffic, a highway ring around Belgrade is under way, which should connect highways for: Subotica, Zagreb, South Adriatic, Nis and Vrsac. A special problem for Belgrade is the road transport in the direction of Banat across Pancevo road-rail bridge on Danube. Road traffic and freight traffic is taking place through busy city streets. Due to these problems, with the Spatial Plan of the Republic of Serbia until 2020, the General Plan of the City of Belgrade in 2021 plans to complete a part of the bypass around Belgrade (sectors B4, B5, B6) which is part of Corridor X .
Status of the project:
Documentation for Sections 4 and 6 has been fully developed, while sections 5 for Building Permit and Construction Projects for Bridges 13, 14 and 15 are missing. On Sections 4 and 5, the first phase, which includes the built-up right side of the highway and ground works on the left.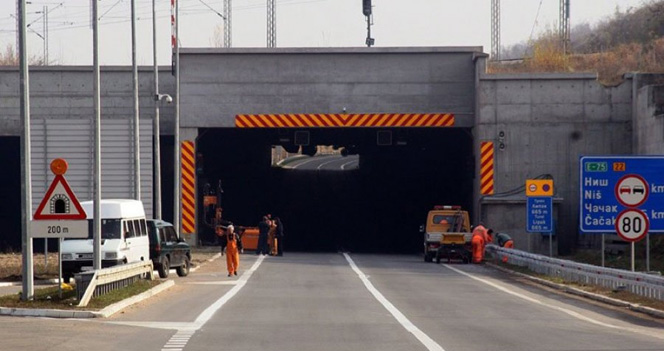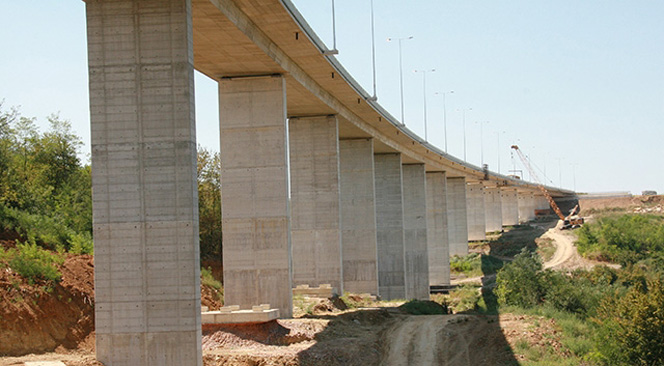 For Section 6 it is necessary to make a full profile of the highway. Also, it is necessary to execute the expropriation of the land.
Investment value:
Around 195 milion euros
Section 4 around 25 milion euros
Section 5 around 35 milion euros
Section 6 around 135 milion euros
Completion of the project:
Project description:
Bypass around Belgrade consists of 3 sectors. Sector A from Batajnica Loop to Dobanovci Loop is completely finished. Sector B from Batajnica Loop to Bubanj Potok on which the second phase of Sections 4, 5 and Section 6 has not yet been agreed on. Sector C from Bubanj Potok to Pancevo, for which the documentation is not yet complete. The preliminary design was developed and is expected to be adopted in the first quarter of 2016.